App Monitoring: Stability, Stability, Stability ... and pricing.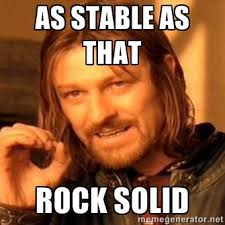 We're officially in the Stability Phase™ of app monitoring: slamming our site with traffic, trying to break things, and adding resiliency for the spots that need it.
Read on for an updated General Availability date, our planned stability improvements, and pricing information.
General Availability
GA is November 16th (GA will be on the 18th or 19th). We pushed that back from our original date: we're holding ourselves to the same high uptime standards we have for server monitoring. We need a little more time to address some failure scenarios.
Stability Improvements
We're working on several improvements to ensure you'll get the reliability you expect:
Introducing a messaging system to dramatically improve the resiliency of metric intake. If we go offline for planned maintenance (or even have unplanned downtime), incoming metrics won't be lost.
Adding further redundancy to our distributed time-series database as an insurance policy against increased traffic. ( Continuing load tests on our time-series database to ensure we can handle multiples of our anticipated GA release traffic.
Testing resiliency & capacity by taking app servers and database nodes offline in a controlled way.
Adding pre-calculation & caching for computationally intensive views.
Pricing
Some of you wanted per-request pricing. Some of you wanted per-server pricing. There's great reasons for both. Well, now you can decide: your billing page lets you toggle your billing method between both approaches.
T-Shirts for Bugs
Folks like our t-shirts. Who doesn't like a friendly dog? Find a bug (agent issue, UI issue, etc) and we'll send you a Scout t-shirt.
Questions?
Email us at apm.support@scoutapm.com. A rousing, awkward nerd fist-bump from us for all of your help so far.