App Monitoring Update
It's been just over a month since we opened our early access period for Scout App Monitoring.
Whew! A lot has happened:
What you've told us
Over the last couple of weeks, our founders have talked with many of you via phone, Skype, or Hangout (if they haven't talked to you, email me!). Consistent themes:
Line-of-code: make it faster to go from performance problem to the line-of-code causing the issue.
Instrument the uninstrumented: app monitoring tools can only instrument the libraries they have hooks for. Provide a way to gain insights into the parts of your app that aren't instrumented.
Pricing: you are frustrated with New Relic's per/server pricing model. It doesn't reflect the capacity of smaller instance and/or Heroku Dyno wells. You don't want a monitoring tool to rule your infrastructure decisions
New: Time Comparisons
Comparing app performance between time periods is a core building block of a monitoring tool. To that end, every page in Scout now has a time select widget that lets you easily compare performance to the past: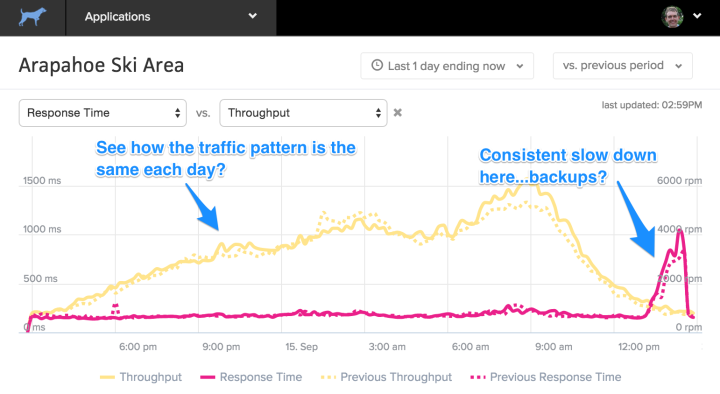 New: Sharing
We've all been there: you want to quickly share a performance page with a colleague inside Slack/Hipchat/etc. It's easy with Scout: we added a share widget to the overview page. Click for a shareable, no-login required link to your performance metrics: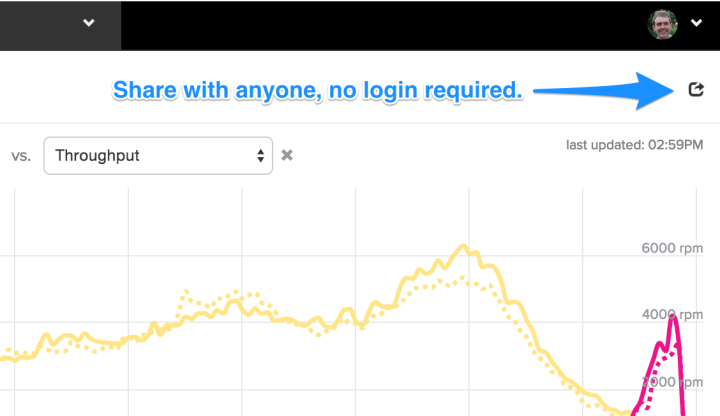 withnotes"/>
Summer Code Camp
Our team took the feedback above you gave us and went heads-down last week for a coding camp in the mountains of Colorado. We attacked those themes above with fresh air + caffeinated fury (proof in the picture below).

The Finish Line
We're closing in on our formal launch at AWS re:Invent in Las Vegas! Your feedback has been incredible and is shaping our product.
If you are going to be at AWS re:Invent be sure to drop in and visit us at Booth 1130. We're monitoring experts and love to talk monitoring! Leverage our expertise to get a FREE monitoring tuneup.