AWS re:Invent Day Two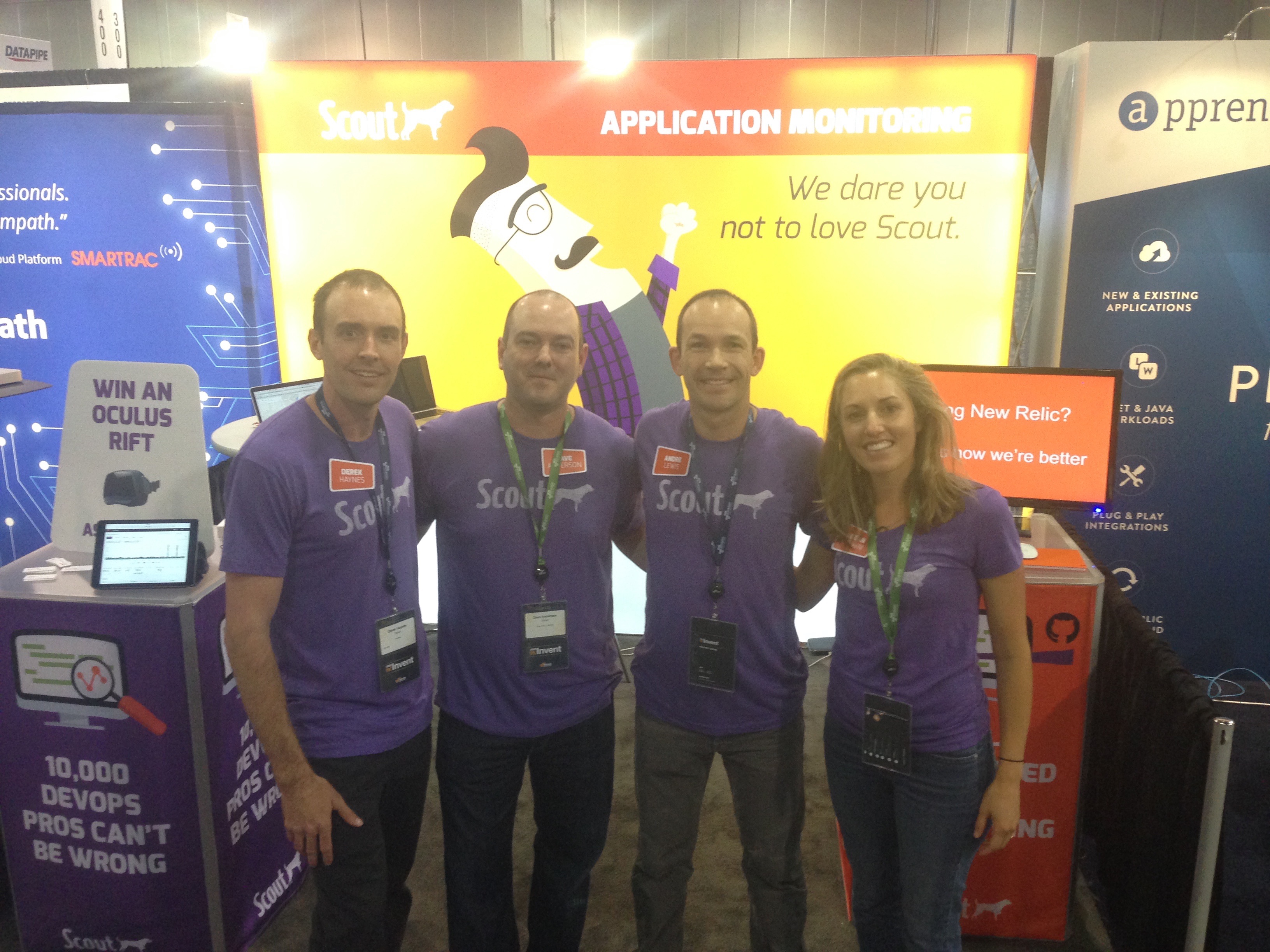 The Scout conference team in full force! From left to right: Derek Haynes, Dave Anderson, me, and Megan Strahm.
Our three big takeaways from conversations on the expo floor today:
Developers are psyched about an alternative to New Relic for SaaS application performance monitoring.
There are lots of polyglot applications on AWS. Java plays a huge role.
Cross-process transaction traces: being able to trace a request across micro-services is high on everyone's wish list.
One more day -- if you haven't stopped by our booth yet, come see us!