Now with Redis Instrumentation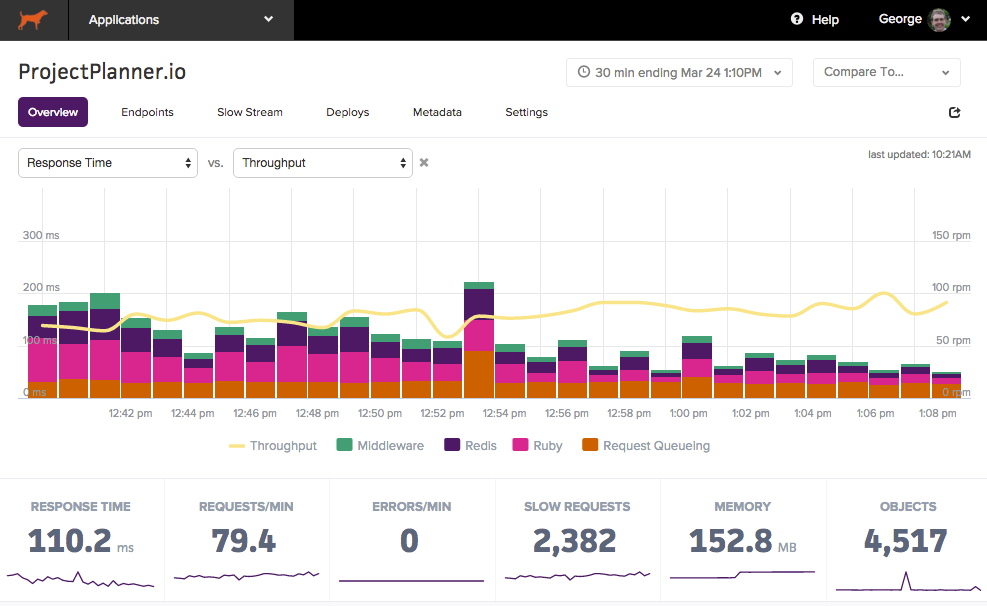 Among our customers, Redis is the single most popular database. It's a terrific compliment to any of the relational database systems out there, so it finds a way into a lot of apps.
We've added Redis instrumentation to our scout_apm gem - to upgrade:
bundle update scout_apm
PS - our background job monitoring tech preview begins soon. Ping support@scoutapm.com to join the preview.