OpsGenie adds Scout Integration
Opsgenie, the IT alerts company, now integrates with Scout. Email, SMS, phone calls, and and mobile push - OpsGenie lets your team receive alerts exactly how and when they want.
OpsGenie has a full integration guide on their website. Here's the gist:
1. In the OpsGenie UI, click to add a service integration with Scout.
You'll see a webhook URL. Copy that to your clipboard.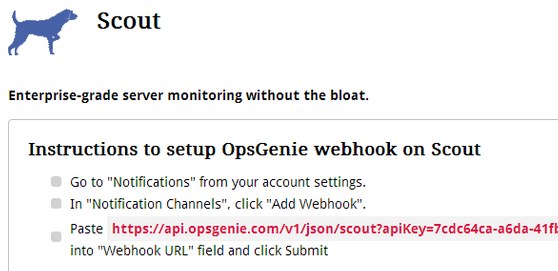 2. Create a Webhook in the Scout notification area using the URL provided by OpsGenie above.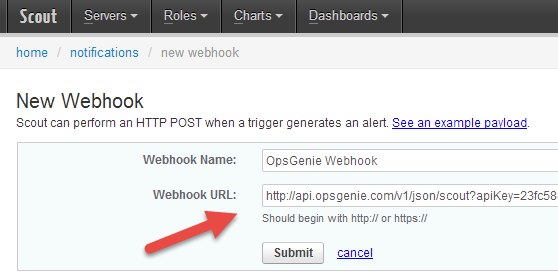 3. Add the OpsGenie webhook to a notification group.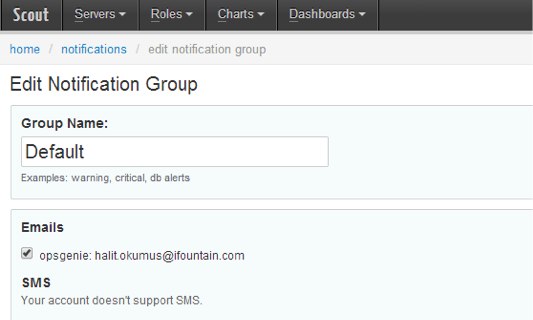 Boom! You are ready to go with OpsGenie.