Three weeks with roles: by the numbers
It's been three weeks since the launch of the largest feature enhancement in Scout's existence: roles. Haven't heard of roles? Nutshell: roles let you monitor many serves with fewer clicks and more joy. Roles were driven by your feedback and it's showing in the fast adoption numbers below.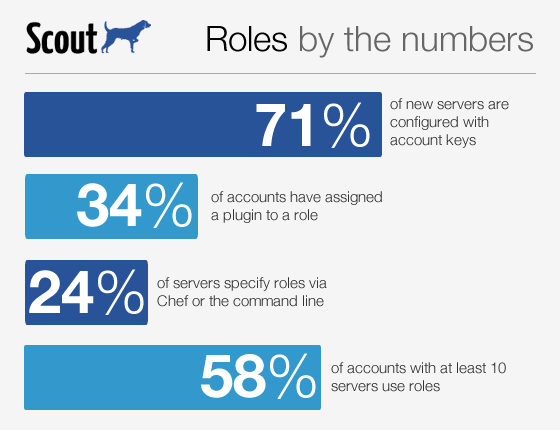 Time to give an awkward nerd high-five of thanks:
Customers on our Roles BETA program - your feedback and willingness to try new things helped us iron out the edges for the public rollout.
Contributors to our Chef recipe - we've already had six authors commit to our Chef recipe for deploying Scout. It's great to see a hardened Chef recipe based on real-world usage.
Feedback since the launch - we built roles because of your feedback, and we've enjoyed reading your suggestions post-launch.