Meet Mark Morris, Scout's New Team Member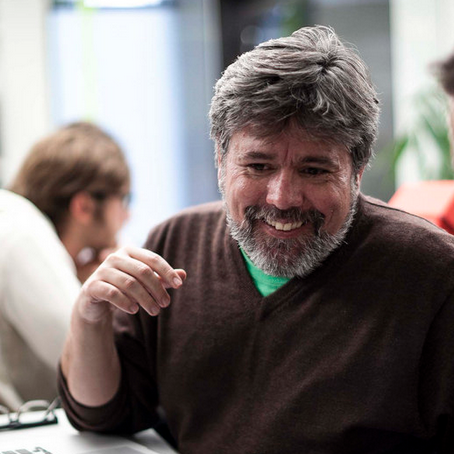 Tap. Tap. Is this thing on?
Hi. My name is Mark Morris, and I just joined the Scout team as the new Dev Evangelist.
Whoa. I already like Scout, I don't need to be preached to.
In my first two weeks, I've already had the chance to talk with some of you. It's been great hearing how many customers already like Scout. But what about all those other people who are missing out on Scout? I need to help spread the word.
Scout is a bunch of developers who would much rather be heads down and work on awesome new features. While I enjoy digging into code as well, I'm unusually social for a geek, don't consider myself too disruptive around "normal" folks and I don't mind occasionally talking in front of a few people. Seems to be a good fit.
Ok, but what sort of skills do you bring to Scout?
Well, I think I bring initiative. When knocked down, I picked myself up and took the initiative to make a major career transition. I'm not likely to settle for "good enough" and just like the rest of the team, I want Scout to be the best monitoring solution in the world.
What else?
I spent some time at a Ruby on Rails/Javascript consulting firm, so I guess I've got a few codez skillz. I've also got life experience, er, a nice way of saying that I rolled around in the corporate world for 20 years or so. More importantly, I believe I bring a "Let's solve this problem together" attitude. I look forward to working with all of our customers.
I'm so excited to be joining team Scout! Feel free to contact me or check me out on Twitter.