ERROR MONITORING
Real-time error monitoring
integrated with your APM.
Save Time and Money with Scout Error Monitoring
Available now for Ruby, Python, and PHP applications.
Saving time and money has never been easier with Scout's new error monitoring feature addon. You can now improve developer productivity, reduce developer fatigue, and cut your company's costs spent in debugging. Supplement your application monitoring with our error monitoring so you can spend less for debugging and more time developing a great product.
Spend Less Time Finding Bugs and More Time Building
Spend less time detecting bugs and more time building new, exciting features for your team. Error monitoring through Scout allows your team to debug errors faster so that your extra time can be spent on building value for your customers.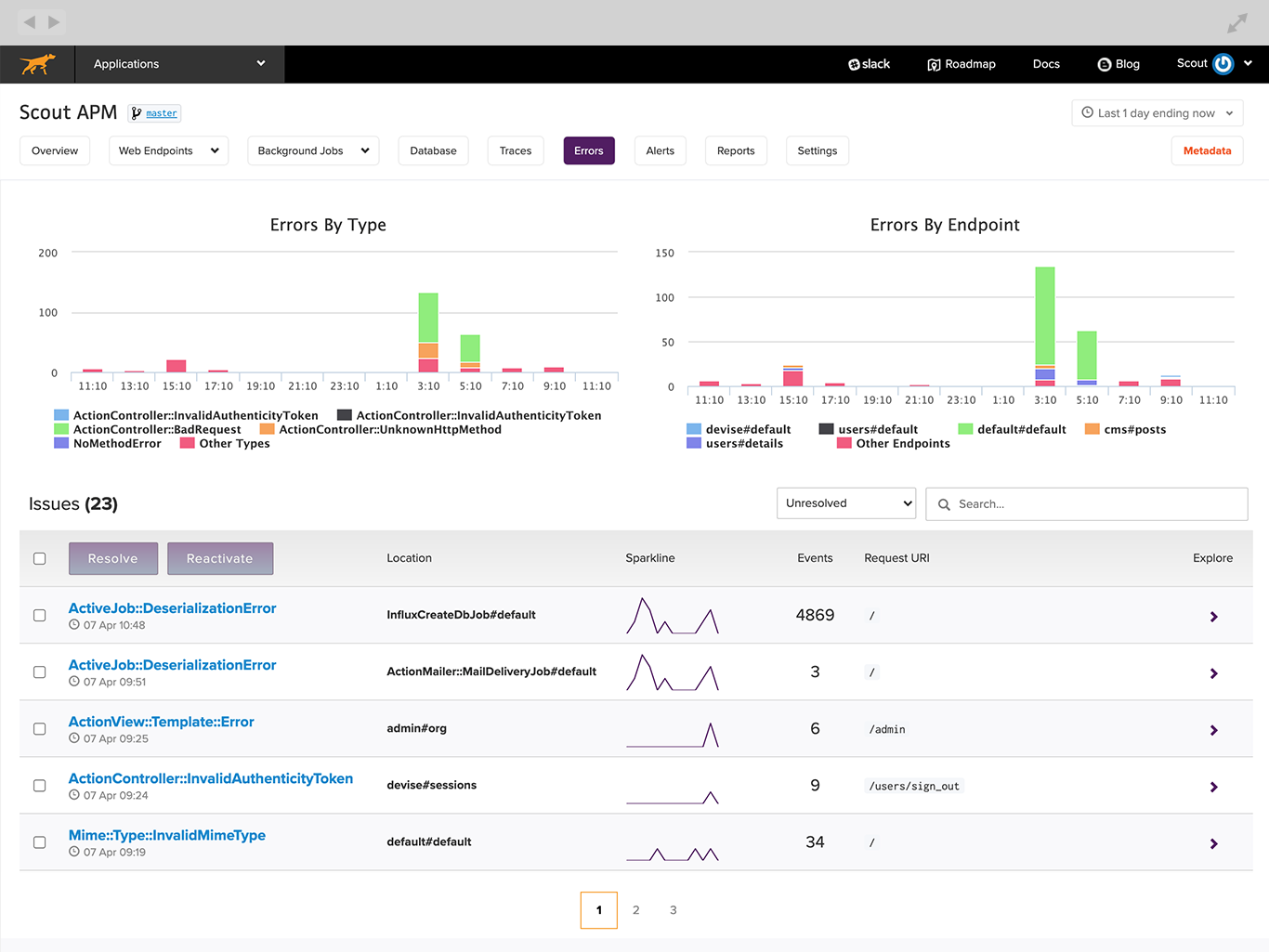 All of Your Error Reporting and Application Monitoring Data in One Dashboard
Connect your application monitoring data with error monitoring within one solution. No more switching between performance monitoring and error reporting tools as you can now see all monitoring information in one place with Scout.
Advanced Github Integration
Build seamless workflows through Scout's advanced Github integration and detect errors quicker. Scout's error monitoring tool allows your team to integrate with your Github repositories and solve issues faster.
Real-time Alerting to Catch Every Error
Get real-time alerts sent directly to your email as you catch every error as they happen. No more missed errors or insignificant noise clouding your error dashboard.
All Error Monitoring Features You Need Without Paying for the Features You Don't
Scout APM offers competitive bundle pricing so you don't have to pay extra for features you don't need. Scout Error Monitoring provides a cost effective solution for all your monitoring needs so you can focus on building what you love without the headache of enterprise level bills.
Scout's Error Monitoring Features Include:
Full stack traces
Request and custom params
Real-time errors
Monitor error rates
Intelligent error grouping
Github integrations for backtraces
Real-time alerts via email
Search Function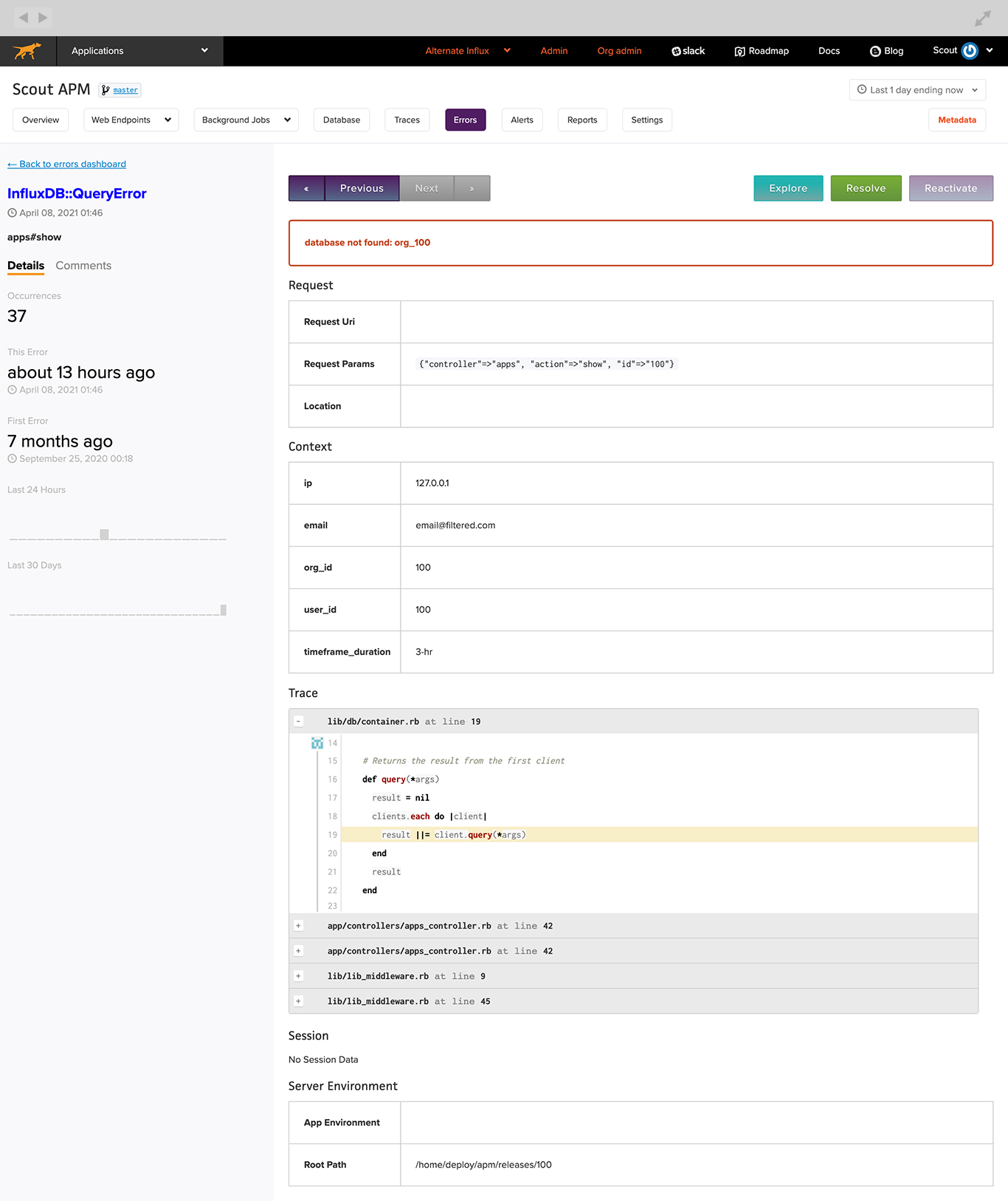 Use Scout with Your Favorite Languages and Frameworks
Scout Error Monitoring is currently available for Ruby applications, with multi-language and framework support coming soon for PHP and Python applications.
Get Started with Scout Error Monitoring Today
Consolidate your app monitoring and error monitoring all in one. No more wait times and no more spending time on bugs or errors. Get your issues solved faster with no more UI complications nor extra time fixing bugs. Finally, an alternative solution purely dedicated to your error monitoring workflow.
Start your free 14-day trial today.
No credit card needed.