Why switch to Scout?
Scout saves you time when investigating performance outliers vs. legacy APM tools.
See how in this everyday use case ⤵.
Uh oh! The overall response time has increased dramatically! 😞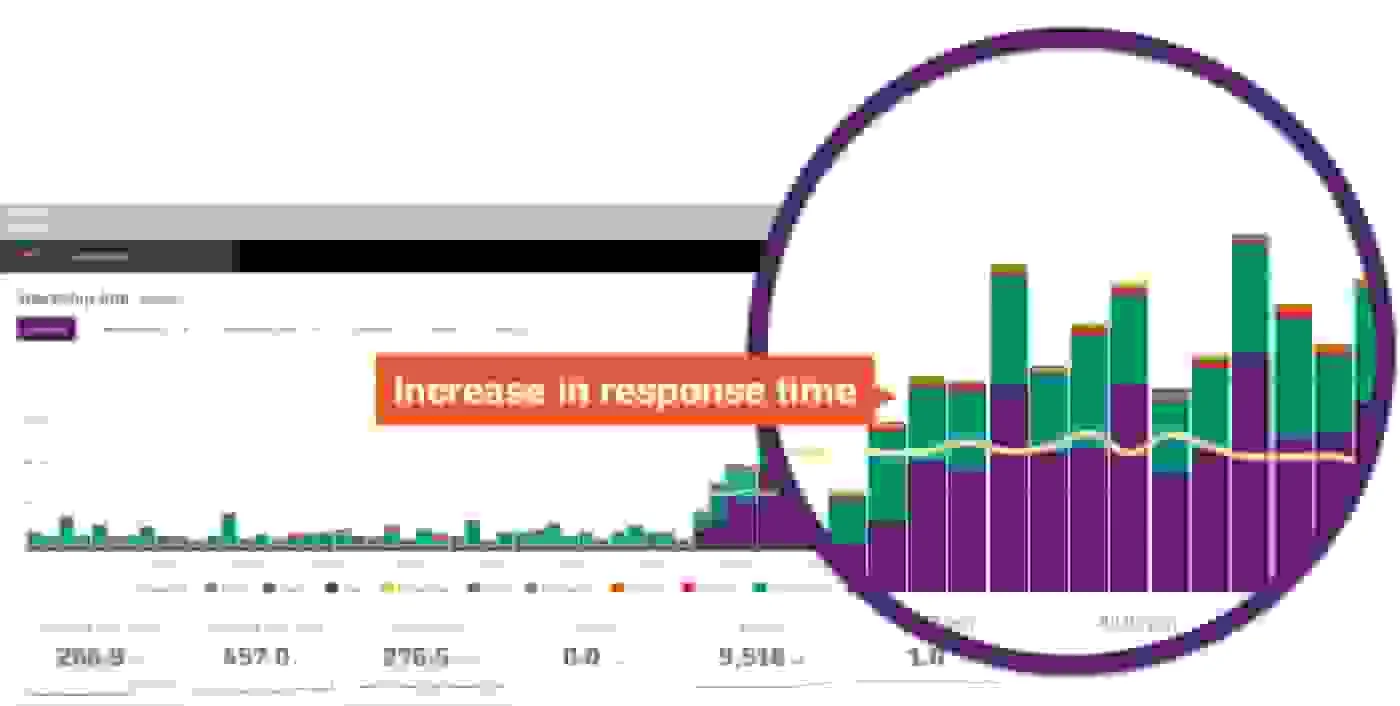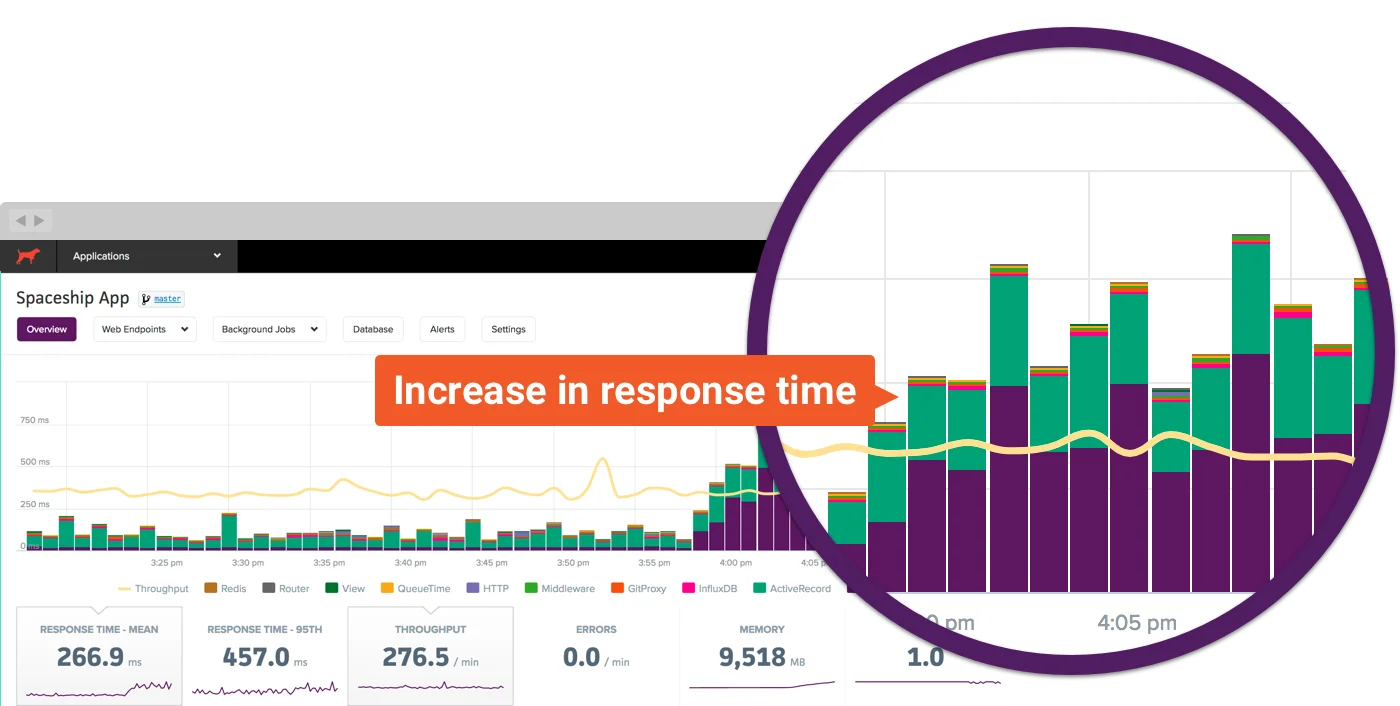 Q: Is this impacting every web endpoint? Or just one?
Just click-and-drag on the chart. Scout analyzes your endpoints, identifying the performance outliers.
A: There's only one endpoint that mirrors the spike in response time.

Q: Are all requests to this endpoint slow? Or are there some extreme outliers?
A: There are some extremely slow requests.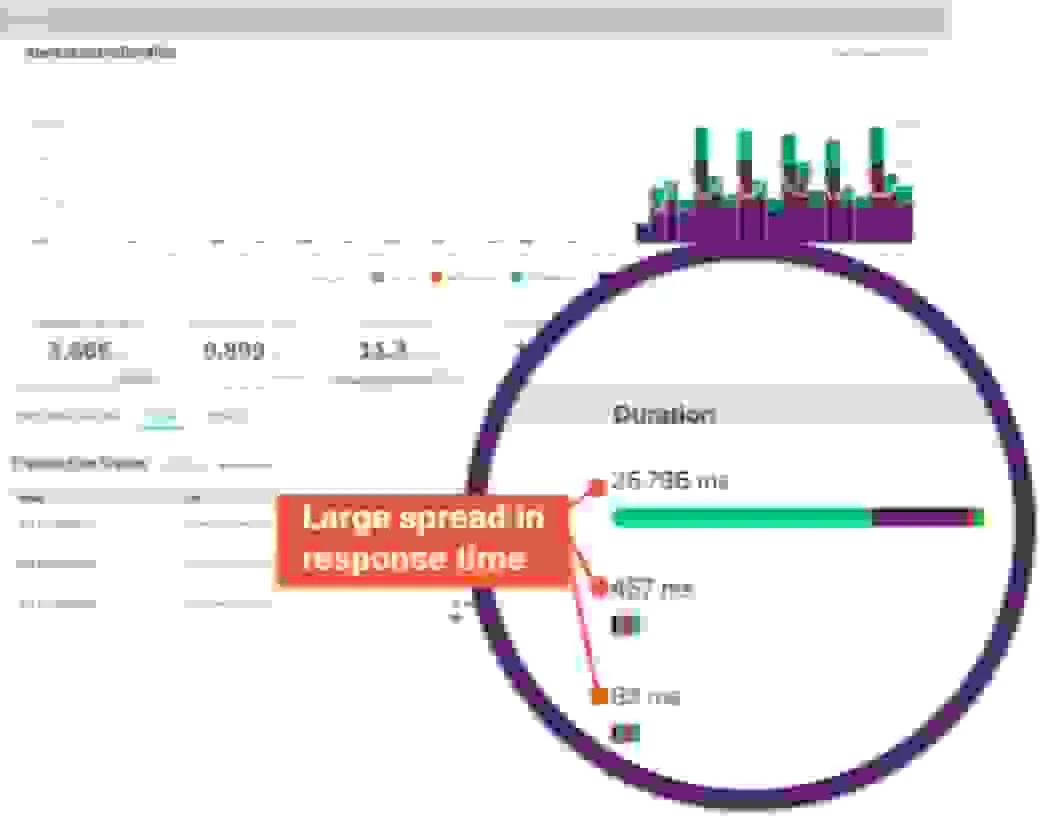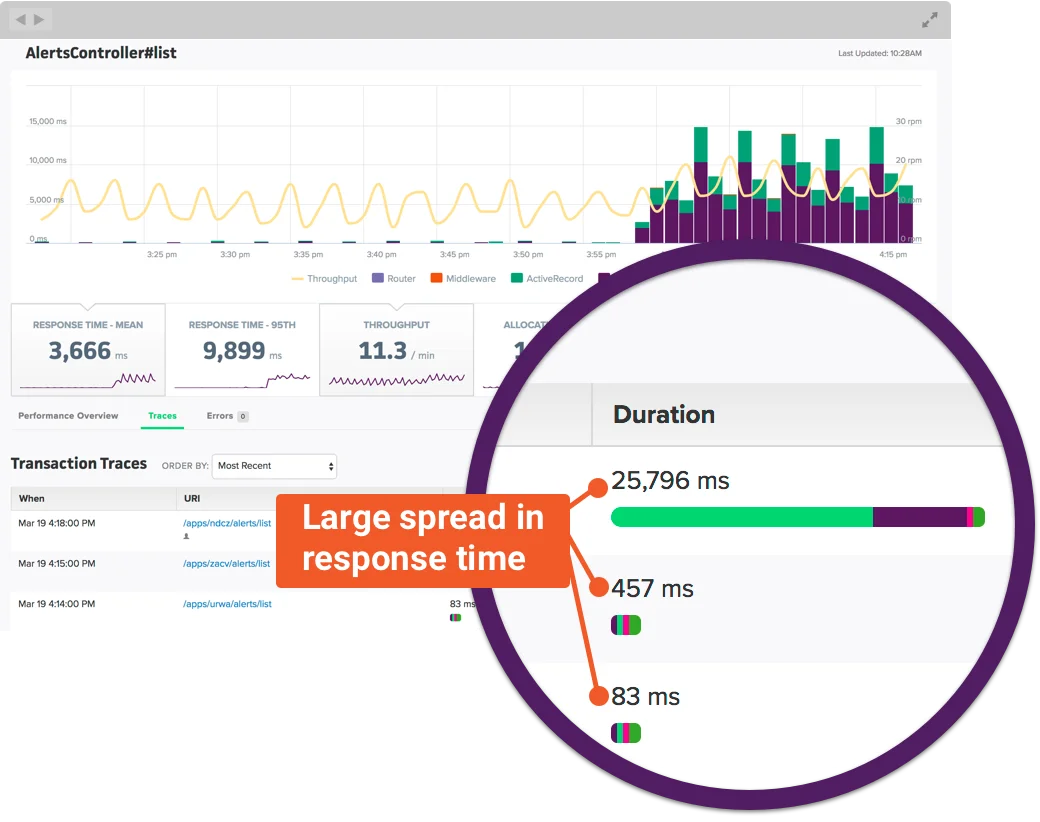 Q: Do these very slow requests share something in common? 🤔
Identify the common traits of slow requests with crossfilter, Scout's realtime context-reducing powerhouse.
A: All of the slow requests share the same request path and current user.

Q: What area of code is responsible for this bottleneck?
Identify bottlenecks in your application code without adding custom instrumentation. ScoutProf, our production-safe profiler, augments our default instrumentation and profiles your custom code.
A: Most of the time spent was spent iterating over a large Array.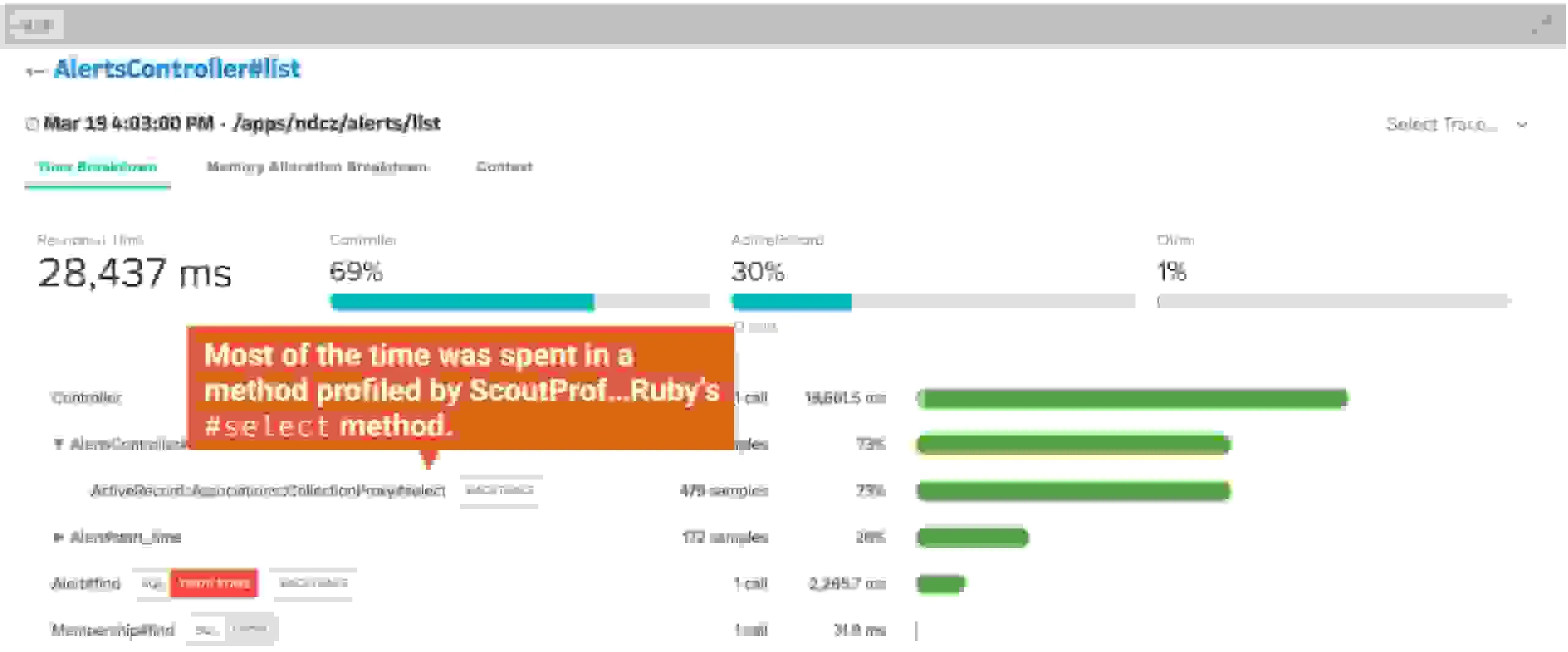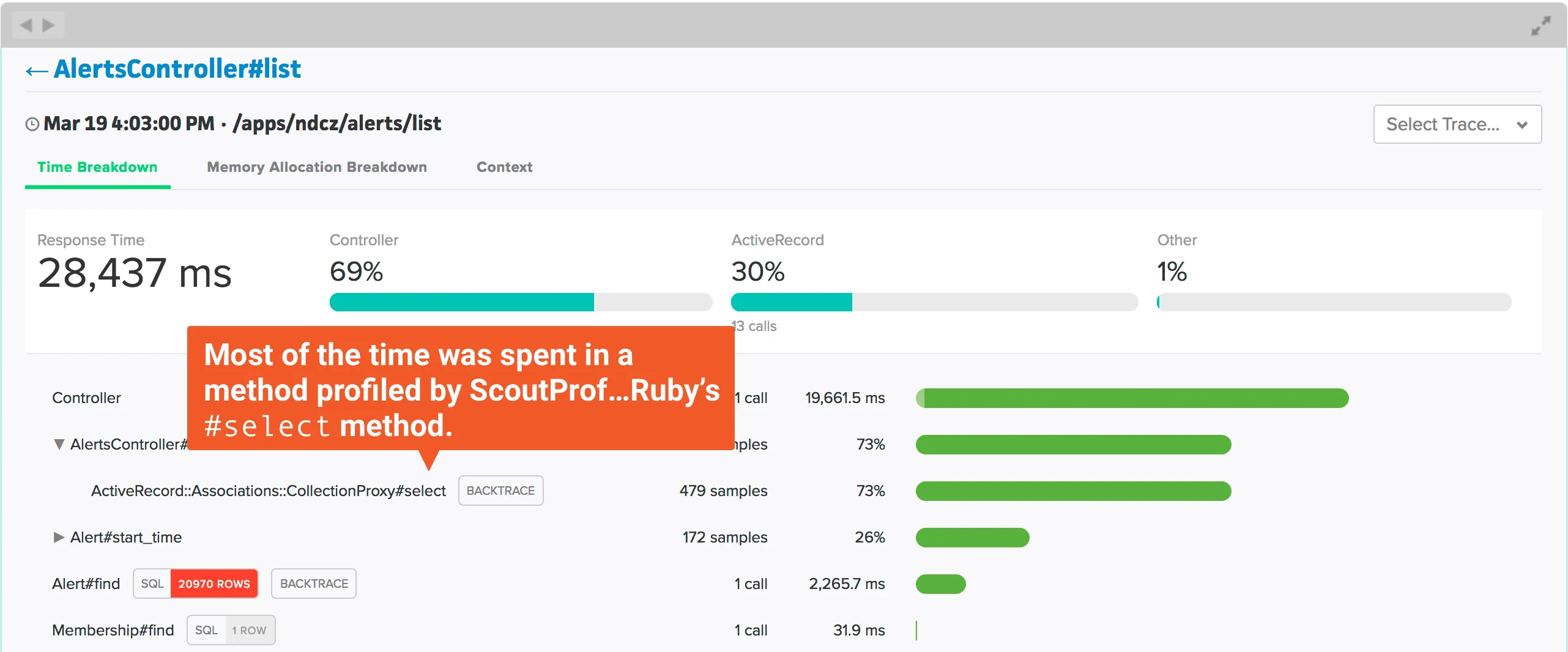 Q: Who's the best person to fix this?
Backtraces are overlayed with git blame output, making it easy to contact the developer that knows about the problem area.
A: Let's talk to Derek 😉.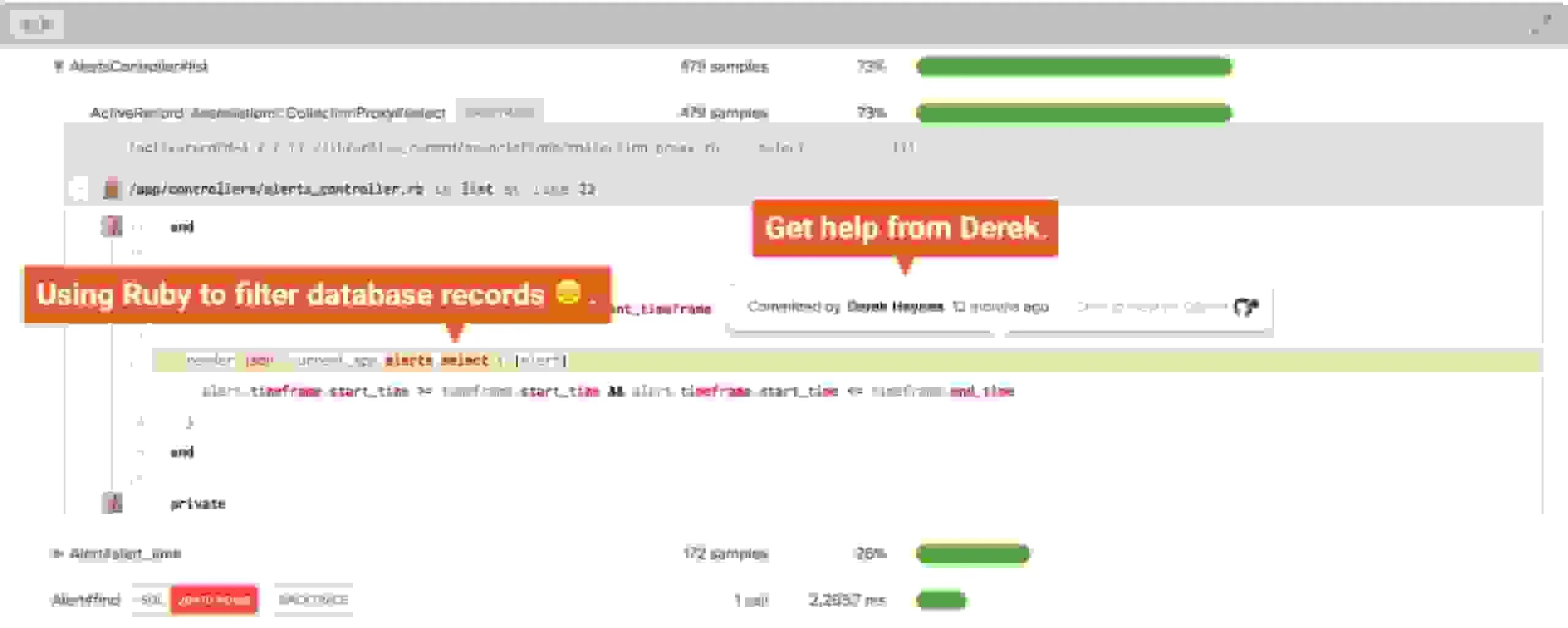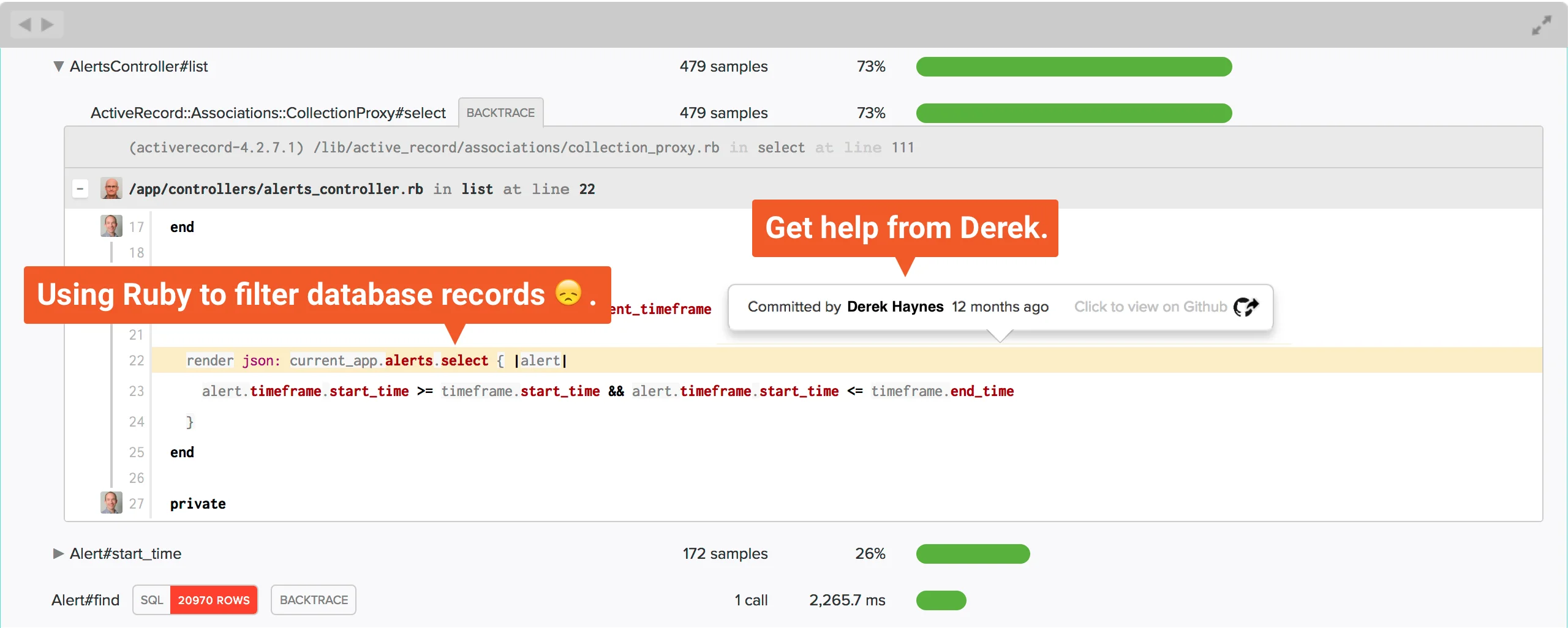 We've quickly identified the problem
endpoint

, the

conditions

that trigger the slow requests, the

custom code

relevant to this bottleneck, and the

git commit

associated with the code.

This is just a taste of Scout. There are many more reasons your peers at Plex, CloudApp, SWSX, and more have switched to Scout, the new New Relic alternative.

Start your trial

Get your time back - start a trial today and see Scout's low-overhead monitoring on your own app.