WHY SCOUT?
Powerful application monitoring
at a fraction of the overhead.
"Scout allows us to quickly and easily monitor performance issues and regressions in real-time."
CHRIS BARTON,
STAFF PLATFORM ENGINEER, RECURLY
Always-on monitoring keeps you ahead of performance outliers.
Easily analyze increased response time with intuitive dashboards that help you drill down into individual endpoints, requests, paths, and users tied to your slow downs.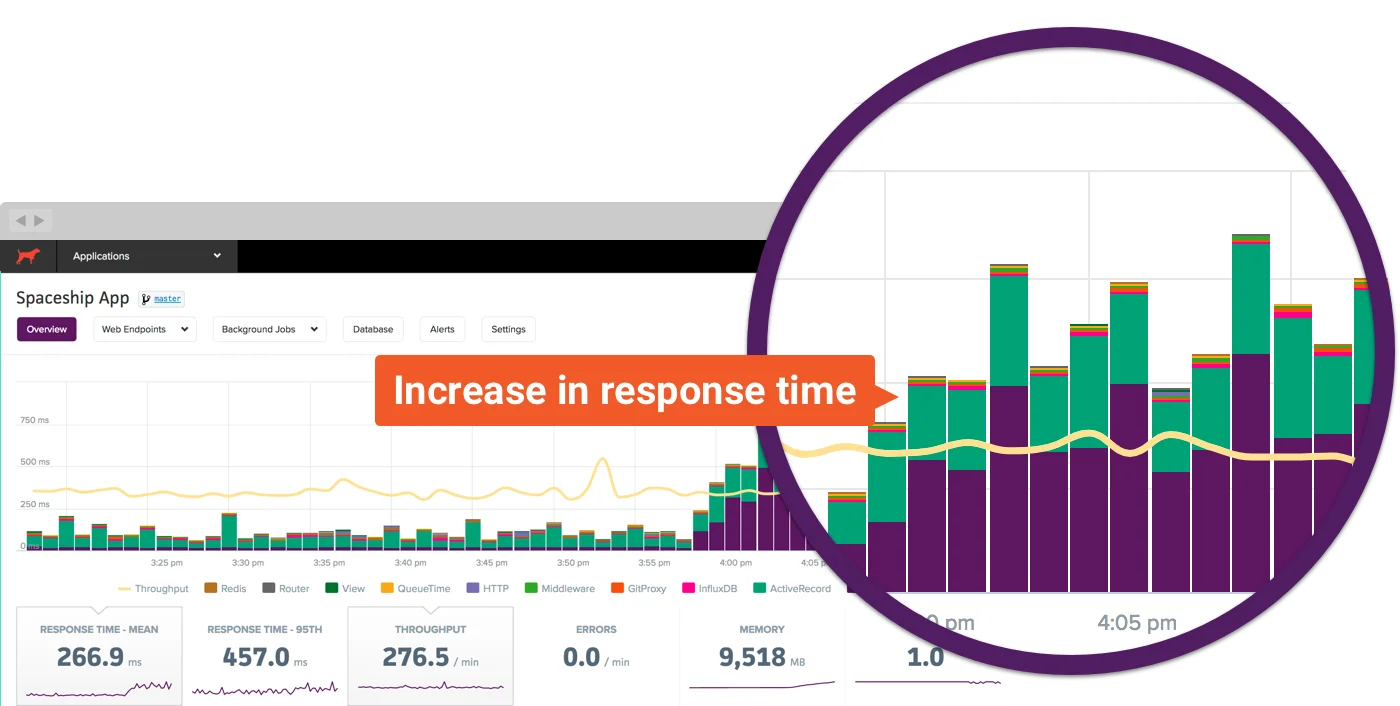 Tie anomalies directly to endpoints
When increased response time is identified, simply click and drag over the timeframe in question to analyze all endpoints & pinpoint anomalies.
Scout quickly shows you the exact endpoint or endpoints causing the issue.
Quickly drill down into slow requests.
Deep tracing logic shows you response time distribution across all requests, so you can easily identify specific slow request outliers against your average.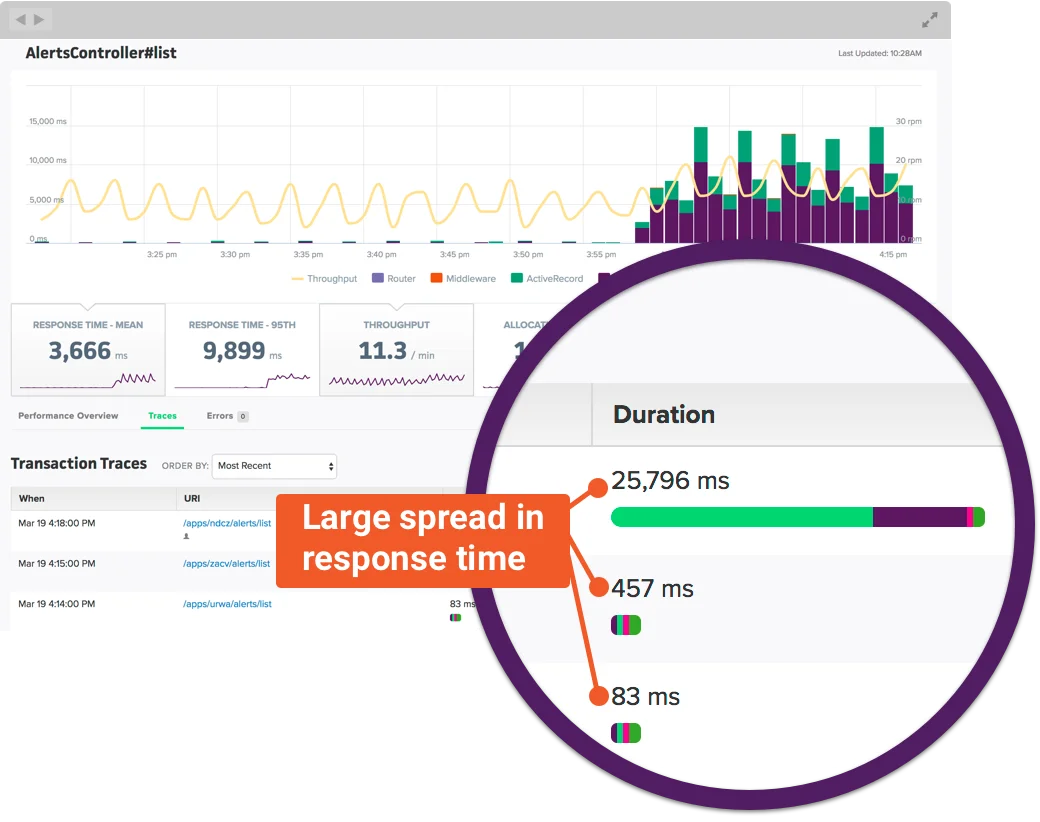 Identify common traits with Crossfilter.
Scout's real time, content-reducing powerhouse Crossfilter helps you efficiently identify commonalities across slow requests, down to the user level.
Tie bottlenecks directly to source code.
Identify bottlenecks in your source code without adding custom instrumentation. Scout's production-safe profiler augments our default instrumentation and profiles your custom code.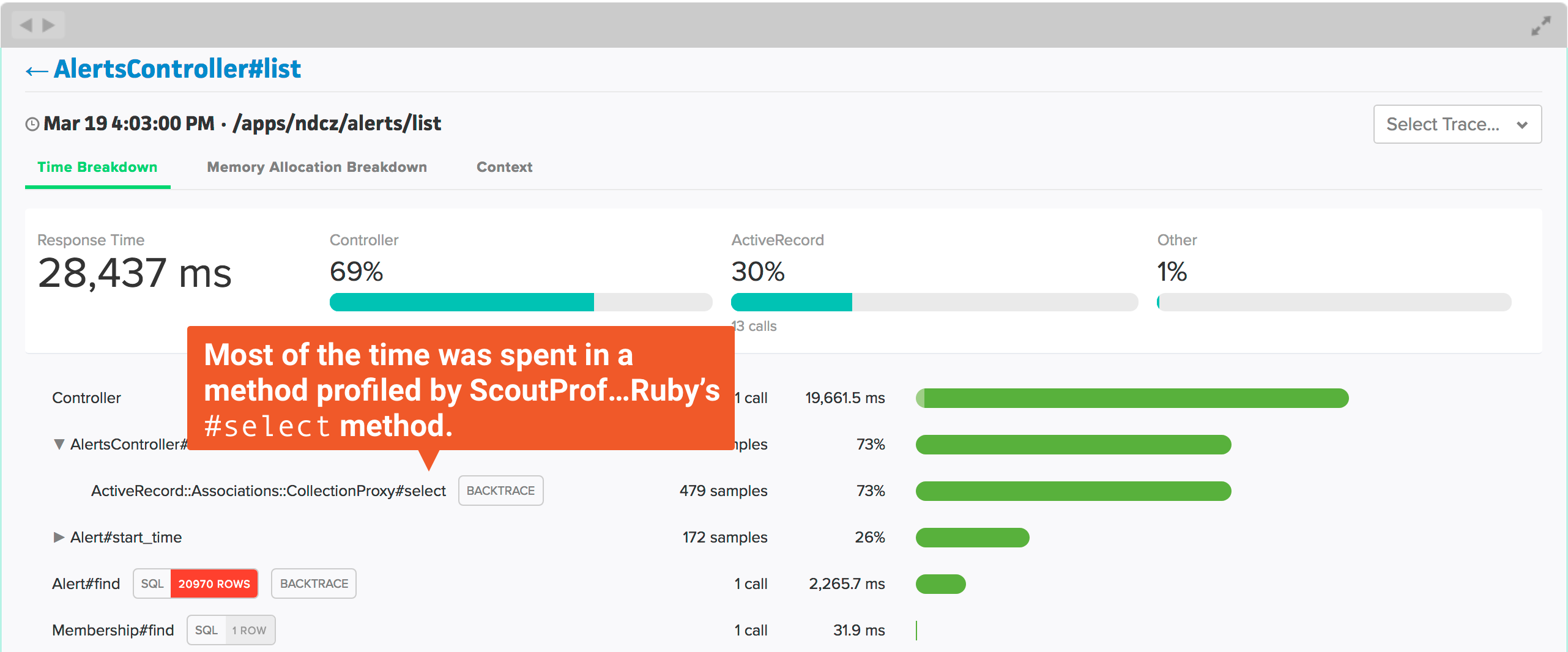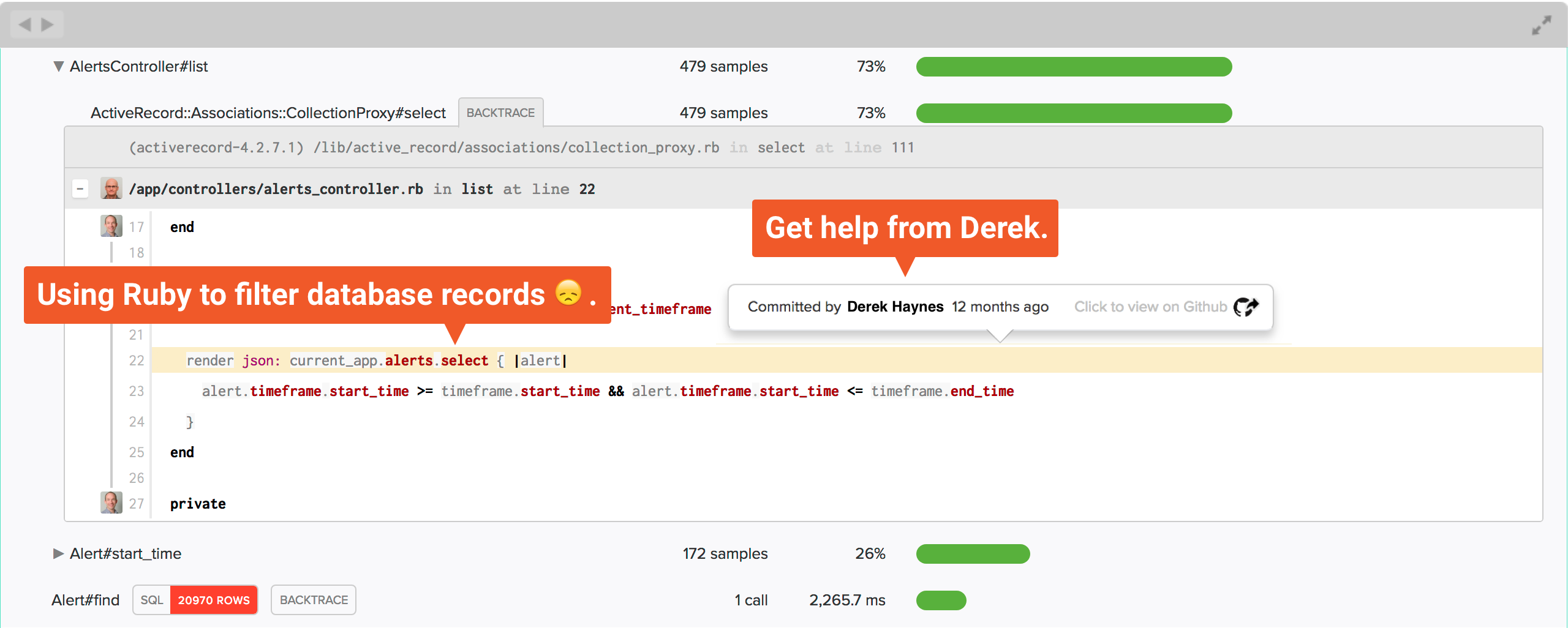 Know the exact developer to contact.
Backtraces are overlaid with git blame output so you can quickly identify and contact the developer who knows about the area of code in question.
Start your free 14-day trial today.
No credit card needed.