Order your Scout cycling kit
November 10, 2015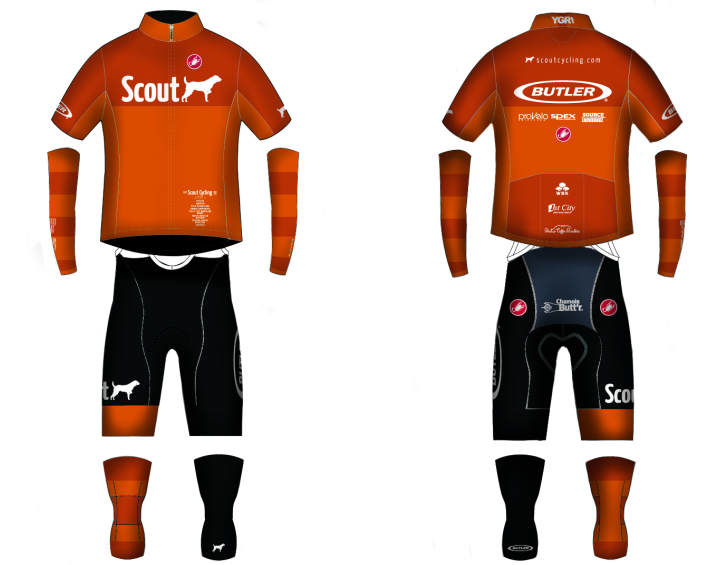 We're big fans of the outdoors - and cycling - at Scout.
I'm excited to announce Scout is the title sponsor for a development team in our home base of Fort Collins, Colorado. It's a super talented team you'll find all over North America in 2016. We'll have more details later, but lets talk about kits (that's what cycling uniforms are called).
I wanted to make sure the team looked great on the road - there's a lot of ugly cycling kits out there. I wanted one that stood and out and felt classy at the same time.
There's an initial concept on the right - we'll be dialing this in more. Besides looking good, the kit will be produced by Castelli, the same clothing manufacturer behind many of the top professional teams.
If you're interested in ordering a kit, email us. We'll add you to the list. The kits will be ordered later this month. It will be the best-fitting kit in your cycling wardrobe.
Get a free Scout Cycling Kit
We're hiring. Join our team (or refer someone we hire) and we'll get you a kit.