Small Teams Need Redundant Skills
If you're running a small company, it's absolutely key that you have redundant skills on your team.
Does that seem counter-intuitive? Isn't the typical pairing a business guy and a technical guy? In our experience, you're far better off with two technical guys.
The redundancy is key if you want to stay lean and also stay sane. You need at least two highly technical guys (or girls). There are two reasons for this:
1. Support
All support issues are technical. We pride ourselves in giving great and prompt support when issues come up, and the best way to do this is to get you connected with the person who wrote the code. That's us—if you email us with a problem, you'll get a response directly from one of the people who coded Scout. We believe you shouldn't have to wade through "Tier 3" support to get to someone who can solve your problem.
2. Vacations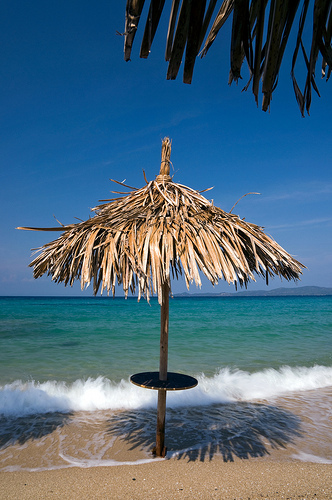 We're running Scout as a sustainable business for the long haul. In the real world, you take days off, go camping for a long weekend, or take a week off to relax on the beach.
When I'm away, I have 100% confidence that Derek can handle anything that comes up while I'm offline. That wouldn't be the case if Derek were a business or design guy—I would be on the beach worrying about support issues or checking on our server performance metrics.
Our Takeaway
Our takeaway here at Scout: if you want to run a small business (and enjoy it!), get a partner with redundant skills.
Photo credits: http://www.flickr.com/photos/horiavarlan, http://www.impawards.com