The Dogs of Scout
If it isn't clear from our logo, or our offer to give you a puppy if you don't love Scout more than the competition, the Scout team loves dogs. Here are some of our favorite coding buddies:
Dave's Dog: Bella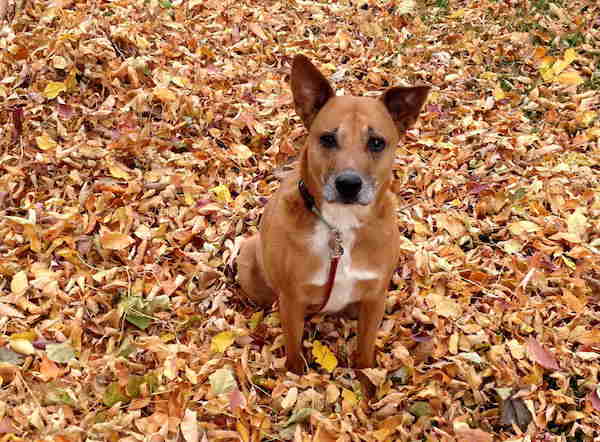 Bella is my 10-year-old shepherd mix. I rescued her from a shelter in October 2005. Her favorite activity is diving and running into snow piles and catching snowballs - nothing else exists when there is snow flying around her! She never learned to fetch (or was never into it, anyway). Nowadays she keeps watch over our toddler and infant - especially around the dinner table or where there are kids snacks that leave crumbs.
Another fun tidbit: our 8-month-old is just learning to speak and her first word was "ella" - she can't pronounce the "b". She always looks for Bella in the room followed by "ella, ella".
Derek and Megan's Dog: Cooper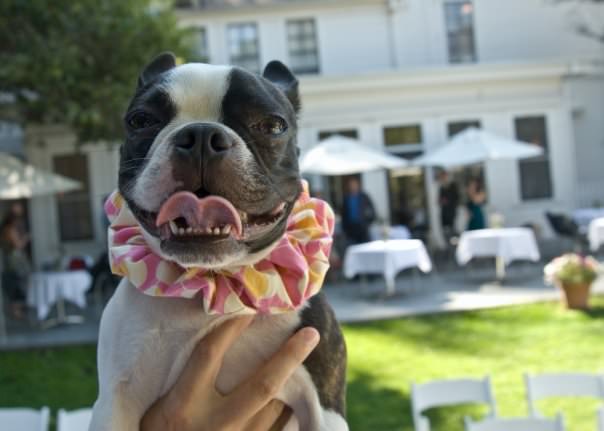 Derek grew up in a family that loves Boston terriers, so it was our first choice when we were looking for a dog to make our family complete. Cooper loved people and was the most affectionate and excitable dog. We have many fond memories of playing fetch with him in Golden Gate Park in San Francisco, taking him on long walks exploring new neighborhoods there, and he always made sure to greet every person at a party. We miss him dearly!
Chris's Dog: Bitsy (dachshund) and Luna (chihuahua)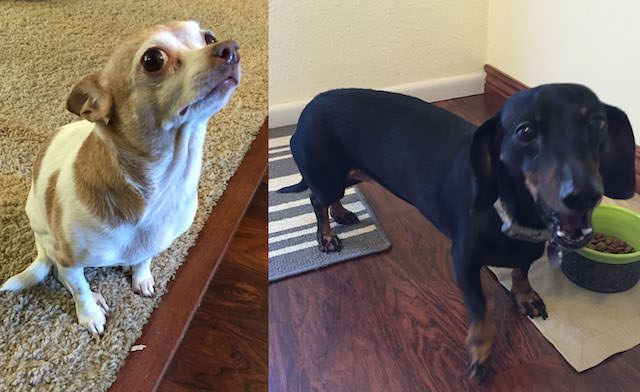 I have two dogs! Two tiny, silly dogs. They mostly sleep a lot and hate the next door huskies who taunt them.
Josh's Dog: Cloey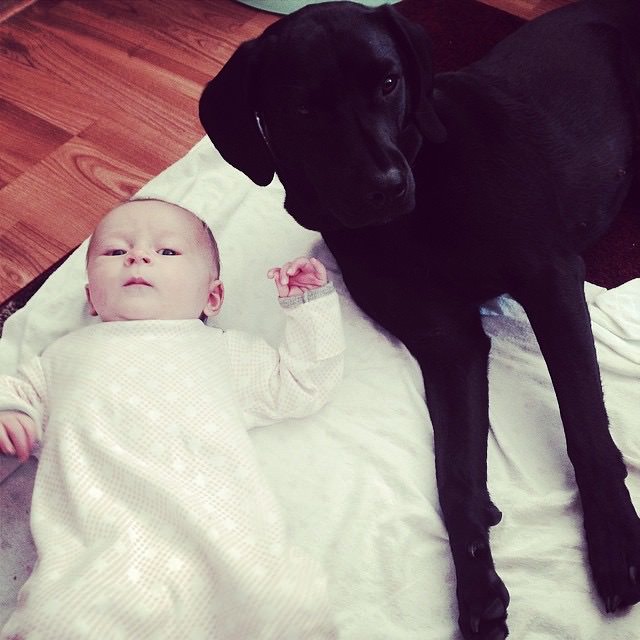 Our petite black lab Cloey was a rescued puppy and a birthday present for my wife which turned out to be the precursor to the start of our family. We became pregnant the following week.
Cloey was very protective and nurturing of momma while we awaited the delivery of our daughter Avery. They clicked as soon as we brought Avery home from the hospital. Best friends! One of Avery's first words was "clo clo", her affectionate nickname for Cloey.
Cloey loved fetching sticks twice the size of her body, mountain climbing, road cycling, and long walks on the beach. She was housebroken at 12 weeks and only ate an organic grass-fed diet and craft beer :)