StatsD. Build vs. Buy?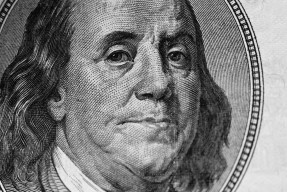 "Remember that time is money."
A phrase used by Benjamin Franklin in Advice to a young Tradesman, written by an old One. Sage advice - and even after all these years, still relevant!
It's no surprise that we all look for tools that make our jobs easier, deliver value for our customers -- and ultimately save us time.
StatsD is one of those tools.
In a recent conversation with Martin Kelly, we talked about StatsD and how it saved him time.
Here's what he had to say:
"We don't use StatsD for in-app instrumentation, but for user experience tracking. The client will ask us to measure a discrete element of the user experience, and with a couple lines of Python we can put together a test and start tracking it and graphing it within minutes."
Furthermore, he talked about the importance of dashboards and how visualizing the data helped him:
"In combination with the really quick-to-assemble dashboards in Scout, it allows us to see what system components are potentially affecting user experience, which does two things: lets us narrow down our diagnostic root through trivially easy correlation really quickly, and gives us much more user centered data for our capacity planning."
I asked him about the tools he was using before StatsD:
"We had a lot of Python tools already doing that job, but reworking the entire suite to work with StatsD was trivial. An hour from start to finish."
Summing up:
"Yes, I could probably cook something up similarly with Graphite, Fluentd, Sensu, Statsd and other parts, but the value for us is all that work is done. The cost for the offering over the whole estate is less than the engineering cost to maintain a pieced together solution."
A big THANKS to Martin for sharing his feedback. Internally, we've had the same experience with StatsD: Minimal setup and quick payback.
If you haven't tried StatsD yet, here's a few resources to get you started:
Docker Event Monitoring from scratch with StatsD
Give StatsD a try today! If you have any questions, contact us here, or follow us on Twitter for more StatsD news.